Whether it is a monster green Lingcod or ghostly Rat Fish, Haida Gwaii has plenty of spooktacular critters in the water that are a blast to catch and eat!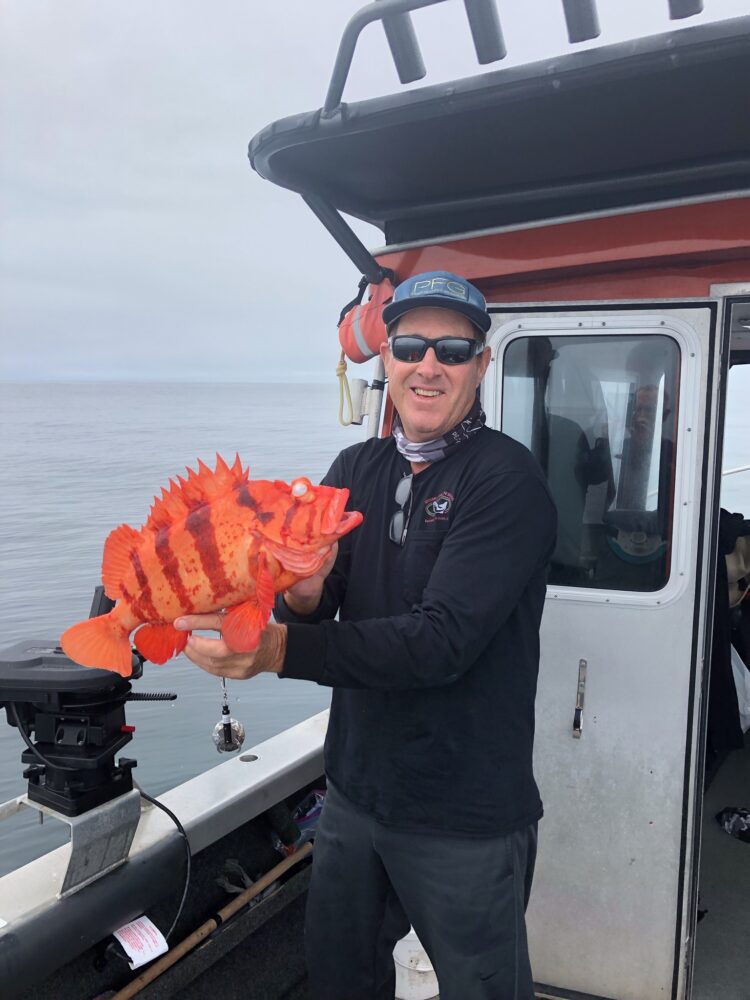 Did you know that the maximum age for some species of Rockfish is 115 years old? Rockfish are slow growing and cannot start to reproduce until they are 15-20 years old. British Columbia Rockfish come in all shapes, sizes, and colors. These striped, spiky, and spiny creatures are favorites for anglers and naturalists!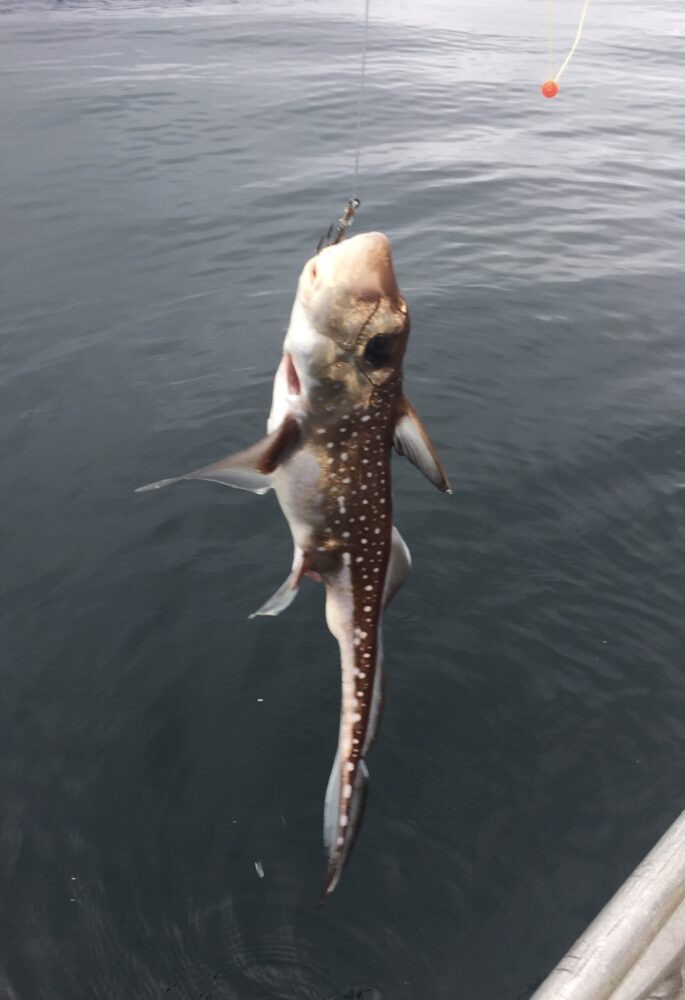 The spotted Rat Fish is related to sharks, has a skeleton made completely of cartilage, and has a venomous spine. Rat fish usually live in deeper waters but have been spotted near the shores of Haida Gwaii. Scuba divers claim that they are beautiful to see underwater at night because they glow. Because of this cool feature and their close relation to sharks, they are also known as "Ghost Sharks." Rat fish have been around for a very long time. In fact, the oldest fossil found of this fish was dated to about 280 million years ago!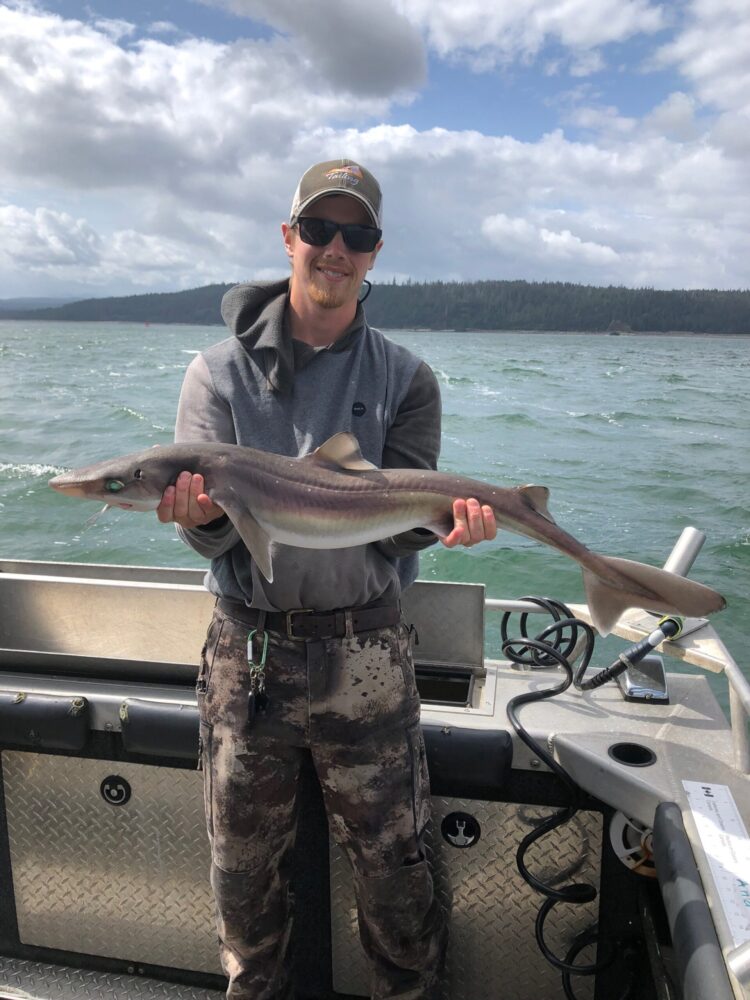 Sharks in the dogfish family are so named because fishermen have observed these species chasing down smaller fish in dog-like packs. The Spiny Dogfish, also known as the "Mud Shark", is one of the most abundant species of dogfish and can be found all over the world including Haida Gwaii. They can grow to 130 cm and can live to be 80 years old! Dogfish have five gills on each side of their heads, but do not have gill covers like bony fish. Although they may be fun to catch, they are a protected species and must be released.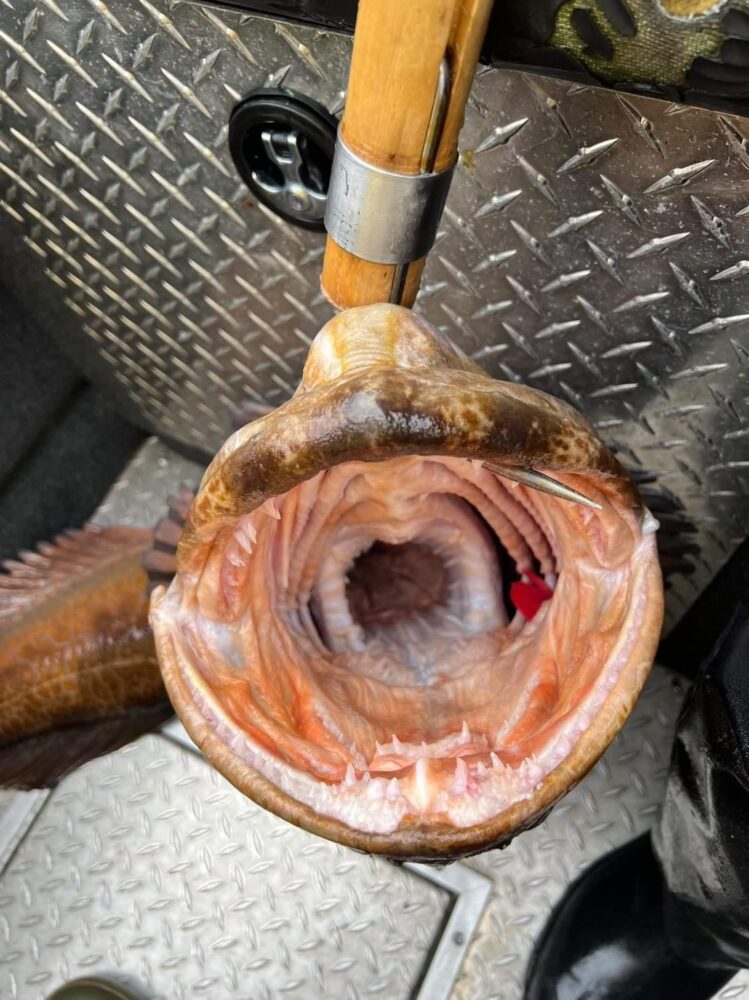 Have you ever looked inside a Lingcod's mouth? If you did, you might be shocked to see the rows and rows of needle-sharp teeth. Lingcod have over 500 teeth and grow and lose up to 20 teeth a day! All these teeth aid these predators in hunting and eating their prey.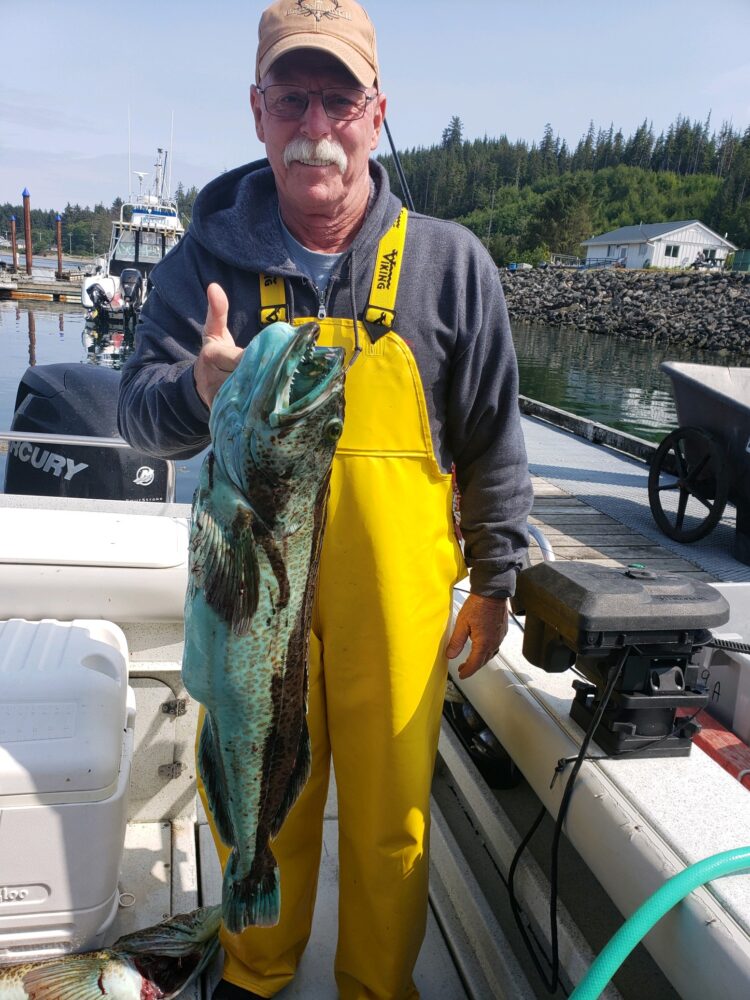 In July of 2019 Dennis Smith landed two green Lingcod! It is a rarity to land these Lings, especially two in one day! The cause of this rare greenish-blue color is due to bile pigment called biliverdin, which turns the blood serum that freakishly odd color. But don't worry, the meat of these ghoulish critters cook and taste the same as a typically colored Lingcod!
Whether it's the spooky months or the middle of Summer, there are plenty of creepy crawly fish that would be sure to give you a fright if you caught one!