Discover your next unforgettable adventure!
Are you ready for your Queen Charlotte Safaris Adventure? We offer fishing and touring packages. Come check out the beautiful, mystical "Galapagos Islands of the North!" This hidden gem has isolated fishing, lush rain forests and sandy beaches that will take your breath away. Discover one of the last untouched, unspoiled regions of the of the west coast!
Great Fishing, No Crowds, Stunning Scenery!
Our Deluxe Package Includes
5 days • 4 nights lodging • 3 full days of fishing
Round Trip Airfare From Vancouver, BC to Sandspit
Professional Guides & Covered Heated
Fish Processed to Fillets and Vacuum Packed
BC Fishing License & Salmon Stamp
Rods, Reels & Tackle
All Weather Gear & Rubber Boots
Breakfast to order, custom lunches, dinners, snacks, appetizers, and desserts
EXPLORE • LEARN • EXPERIENCE
Explore Ancient Coastal Civilizations
Hike Lush Rainforests & Picnic at Spirit Lake
Learn Native Haida Gwaii Culture
Photograph Local Wildlife
Shop Skidegate Village
We fish four to a boat; however, we can customize parties of three or fewer; please check with our sales office for specific pricing.
Rate does not include GST sales tax and gratuities. Pricing in USD dollars.
Please contact our office for more information.
Preparing for your Trip
What to Bring:
Passport if travelling to Canada internationally. Driver's license if travelling within Canada.
Personal medications in quantities suitable for your stay; there is no pharmacy in Sandspit.
Suitable Clothing – Dress for temperatures ranging from 50 – 70 degrees Fahrenheit. Layered clothing works best e.g. Jeans, T-Shirts, Sweatshirts, light wool socks, a tight fitting warm hat, and a light rain/wind proof jacket.
Washers and dryers are available for your use at the lodge.
Sunglasses and sunscreen.
Camera to capture your amazing memories
Personal toiletry items packaged according to airlines regulations. As of now no more than 3 ounces per item.
Motion sickness medication if you tend to get seasick easily. Although we fish in protected waters, we are fishing on the ocean. It is usually always calm while salmon fishing; it is possible to get sick while bottom fishing if you have not spent much time on the ocean water. (There are over the counter brands such as Bonine, Meclizine, Coculine, or Scopace by prescription only.)
Special Requests
Please notify us at least 30 days prior to your trip regarding any medical, physical, or dietary needs or concerns including food allergies e.g. non-dairy, non-wheat, other.
Let us know if you are celebrating a special occasion such as a Birthday, Wedding, or Anniversary. At QCS we love celebrations!
What You Need to Know
Pack Light – Air Canada allows 2 carry-on items (maximum 22 pounds each) and 1 checked item (maximum 50 pounds). We highly recommend bringing carry-on luggage for a more convenient travel experience.
Airline Baggage Fees – 1st bag/box = $50.00, 2nd bag/box = $50.00, 3rd and any additional bag/box = $100.00. The aircraft that service Sandspit are relatively small, therefore in the event of a full plane, checked luggage gets bumped before fish boxes.

Click Here to link to baggage policy
Cell phone service is available in Sandspit, coverage is spotty and varies by provider.
Wi-Fi connection is available at the lodge.
You do not need a voltage converter. Canada & U.S. are on the same system.
Contact your credit company and cell phone carrier to let them know that you will be traveling to Canada. This informs them that you are going to be out of the country and may have charges while traveling and you do not get an additional cell phone fee.
International Travel: When you arrive you'll be at the International Terminal. Go directly to customs, clear customs, pick up your luggage (if you checked any) or if you have just carry-on bags, proceed to Domestic Departures, CONCOURSE C. Do NOT go to the South Terminal. Domestic Travel with in Canada: You will arrive in concourse B or C. Proceed to concourse C. For those traveling to Vancouver Internationally please allow a minimum of 3-4 hours between flight.
Hotel Accommodations in Vancouver
Depending on your flight schedule, we may recommend overnighting in Vancouver to prevent a missed flight to Sandspit. We work closely with hotels at the Vancouver airport to give our guests exclusive rates. View our hotel partnerships and pricing flyers below.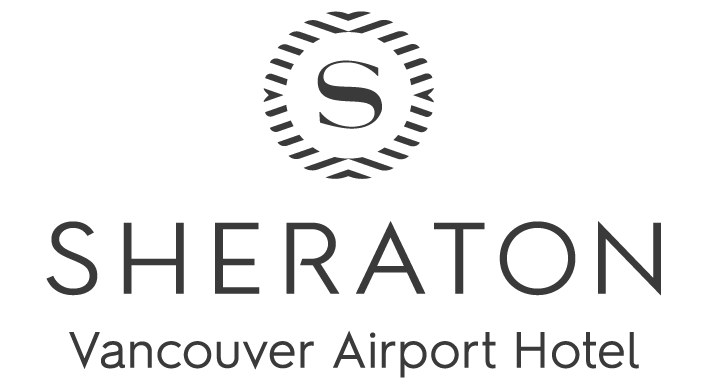 Download the Sheraton at Vancouver Airport 2023 flyer here.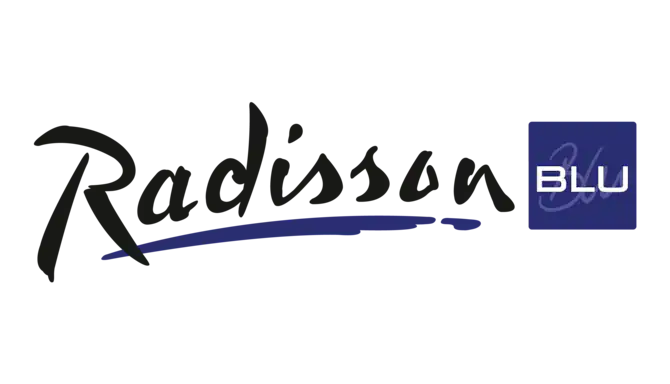 Formerly known as the Pacific Gateway. Download the Radisson Hotel at Vancouver Airport 2023 flyer here.

Download the Fairmont Hotel at Vancouver Airport 2023 flyer here.
Rates subject to availability. Additional room types and rates possible based on availability and subject to change. Rates are in Canadian dollars and do not include applicable taxes and fees.
24 hour cancellation required for individual reservations; 21 days cancellation required for group bookings.
Protect Your Trip with Travel Insurance
What if something unexpected happens and you cannot make your trip?
Click to view our 2023 Travel Insurance Guide (PDF)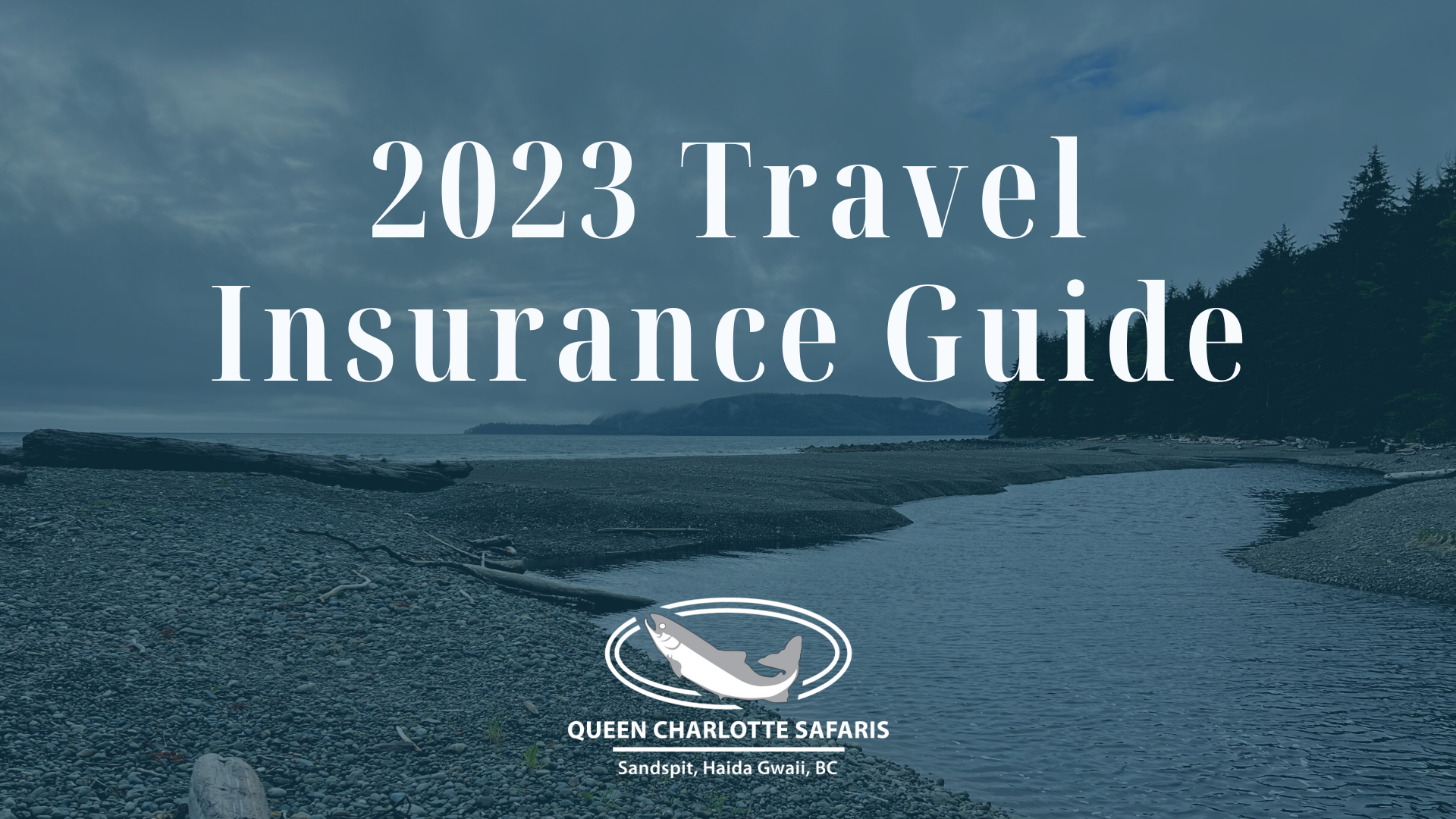 We strongly recommend you purchase Travel Insurance Protection. A policy will cover trip cancellation, interruption, delays, medical protection and much more. Getting protection will put your mind at ease. For a free quote contact our office at 1-877-815-2892 or email team@qcsafaris.com. Also, please check with your medical insurance provider to ensure coverage while visiting Canada; especially in an emergency situation.
**QUEEN CHARLOTTE SAFARIS, INC. IS NOT RESPONSIBLE FOR MISSED FLIGHT CONNECTIONS OR FISHING TIME LOST DUE TO INCLEMENT WEATHER, AIRLINE DELAYS, UNFORESEEN FORCES OF NATURE, OR OTHER CAUSES BEYOND OUR REASONABLE CONTROL. WE ARE NOT RESPONSIBLE FOR ANY EXPENSES PRIOR TO OR AFTER YOUR TRIP WITH US.